Green Cleaning in Berwyn Heights, Maryland
Choose The Berwyn Heights Green Cleaning Expert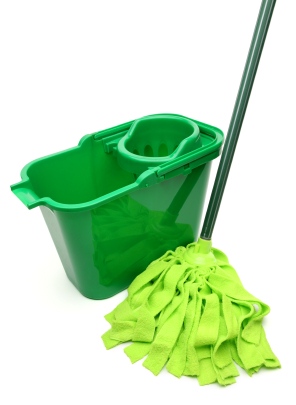 Cleaning Green in Berwyn Heights Maryland is what DJ's Cleaning LLC does best. We have been providing green commercial cleaning services to Berwyn Heights businesses since 2015 If you want your building cleaned using highly effective, non toxic products, call DJ's Cleaning LLC for a quick, free assessment of your Berwyn Heights green commercial cleaning needs.
Green Cleaning is Effective
It is possible (and preferable) to have a clean, dust-free, sanitized Berwyn Heights workplace while protecting your employees and customers from the toxic effects of cleaning chemicals and unpleasant deodorizers. With technological advancements in low VOC cleaning agents, green cleaning in Berwyn Heights has become both powerful and cost-effective.
DJ's Cleaning LLC Loves Providing Green Cleaning in Berwyn Heights and Surrounding Towns!
We will proudly use Green Seal approved products for green cleaning of your Berwyn Heights office, retail store, medical practice, school, church or restaurant. You can choose to use green cleaning products for daily cleaning, restroom sanitization, carpet care, and even floor stripping and finishing.
Let the experts at DJ's Cleaning LLC show you how we can Clean your Berwyn Heights business Green!
---
Call for FREE Green Cleaning Quote
---
WHAT CUSTOMERS ARE SAYING:
5★★★★★ - "After many years of getting sub-standard cleaning from several big "franchise" cleaning companies, I decided to make a change. I found DJ's Cleaning online and then met with Johnny Williams in person. His professionalism and understanding of cleaning were what we were in need of. Several months in now, we are happy with our service and our place looks great. Thanks to Johnny and his staff!"

Don Bouchard, Cleaning Service in Clinton, MD

2019-08-19

5★★★★★ - "Great experience, Johnny was responsive, punctual, and did more than we initially asked him to do(issue on our end)."

BL, Office Cleaning in Upper Marlboro, MD

2019-07-22

5★★★★★ - "Looks very nice"

Business Owner, Commercial Cleaning in Bowie, MD

2019-05-22

5★★★★★ - "Very, very happy with my experience with DJ's Cleaning, LLC. Johnny was very quick to respond to my initial request for a quote, was timely in both visits to my home (once for the quote, once to do the work). Both Johnny and Darrell are professional, respectful, and really do want to make sure their customer's are happy. They did a wonderful job cleaning my hardwood floors and it was just a plus I really enjoyed both of them personally. Overall, a really great experience at a reasonable price."

Kimberly Hahn, Floor Cleaning in Millersville, MD

2019-03-25

5★★★★★ - "Good service, show up on time, great communication and friendly people."

Huss, Cleaning Service in Upper Marlboro, MD

2019-03-25

5★★★★★ - "DJ's Cleaning completed a floor cleaning service for the tile floor in our busy store. The floors look excellent and the work was done for a very affordable price. The workers were very professional and took pride in their work. It was a pleasure to do business with DJ's Cleaning!"

Kim with Ritas of La Plata, Floor Cleaning in La Plata, MD

5 ★★★★★ - "Dj's cleaning really delivers when it comes to getting the job done. They do exactly what the slogan mean. phenomenal job well done and truly appreciated. Thanks Dj Cleaning!!"

Darnell White, Cleaning Service in Bowie, MD

5★★★★★ - "We switched to DJ's Cleaning for our office cleaning because the company we were using was not up to par. DJ's has been fantastic. They are very thorough and responsive to your needs. Highly recommend!"

Stephanie S., Office Cleaning in Bladensburg, MD

2016-04-11

5★★★★★ - "We were referred to DJ'S CLEANING by one of their customers, we needed a through cleaning to be done, because the boss was coming in from out of town, we were starting to be unhappy with our current cleaner and didn't trust them to do good enough job, DJ'S CLEANING. exceeded our expectations, the boss was impressed, and when the current cleaning contract ends, DJ'S CLEANING will be our new cleaner."

Darrell M., Commercial Cleaning Laurel, MD

2015-12-22

5★★★★★ - "DJ's Cleaning is extremely professional, hardworking, courteous, and their work is top-notch."

Johnny W., Cleaning Service in Lanham, MD

2015-12-22

5★★★★★ - "There are a lot of cleaning companies who promise to deliver, but DJ'S not only delivers but goes above and beyond our expectations, hiring DJ'S was one of the best decisions we ever made."

Lenzena W., Janitorial Services in Crofton, MD

2015-10-30

5★★★★★ - "We hired DJ'S Cleaning to clean our office after going trying 3 different cleaning companies, they are a topnotch company who really lives up to their slogan,Good Cleaning, Good Service, Happy Customer, we are absolutely happy that we decided to go with DJ's."

Judy Q., Office Cleaning in Seabrook, MD

2015-10-30

5★★★★★ - "After our office cleaning company we had for years decided to sell to a new owner, the services went drastically downhill. We had to find a new cleaner for our office and there weren't many options to service our area. In our searching, we stumbled across DJ's Cleaning and we requested to meet with them to discuss our office cleaning needs. They showed up and were very courteous and professional. They started the same week that we let our previous cleaners go. The following Monday, there was nothing by compliments on how clean our office looked and smelled. DJ's Cleaning has gone above and beyond our expectations and we would recommend their services to other local businesses and offices."

Joan W., Office Cleaning in Bowie, MD

2015-10-30

5★★★★★ - "DJ's Cleaning take their job seriously. There is no task too big or small that they will not tackle. If you have a persistent problem, they will go all out and find a way to clean that area/problem, sometimes expending a lot of research hours into finding a solution. Courteous, respectful, swift, efficient and engaging - that sums up the team. Always friendly with a pleasant word while going about their task. You are in good hands with DJ's."

Dianne P., Janitorial Services in Mitchellville, MD

2015-10-30

5★★★★★ - "We initially hired Dj's Cleaning to help us clean a commercial building during a month long project. To say that they were wonderful is an understatement. They're really professional, punctual, courteous, and extremely hard working . Those are the qualities we look for when hiring a company. We were extremely pleased, so it was definitely easy when deciding to hire them for various other projects. We have also referred their services to other customers."

Keira S., Janitorial Services in Upper Marlboro, MD

2015-10-30
---
Call for FREE Green Cleaning Quote
---